NI schools managed service
NI Schools Managed Service for catalogue devices
Included in the total price of catalogue devices is a managed service wrap, providing enhanced investment in an education device in comparison to a retail device. The devices are all thoroughly tested for compatibility for the education market and unique C2k network.
The Managed Service provides:
Installation onto your school C2k network providing single-sign on access to C2k applications and services.
Installed core C2k applications including Microsoft Office, Adobe (Post-Primary schools only), Solidworks.
Automatic applied updates to security software, anti-virus software and Microsoft Office.
Device hardware break-fix repair service if a fault or break occurs with the device.
Remote diagnostic service on the devices for faults and escalation to field support if repair is not achievable remotely.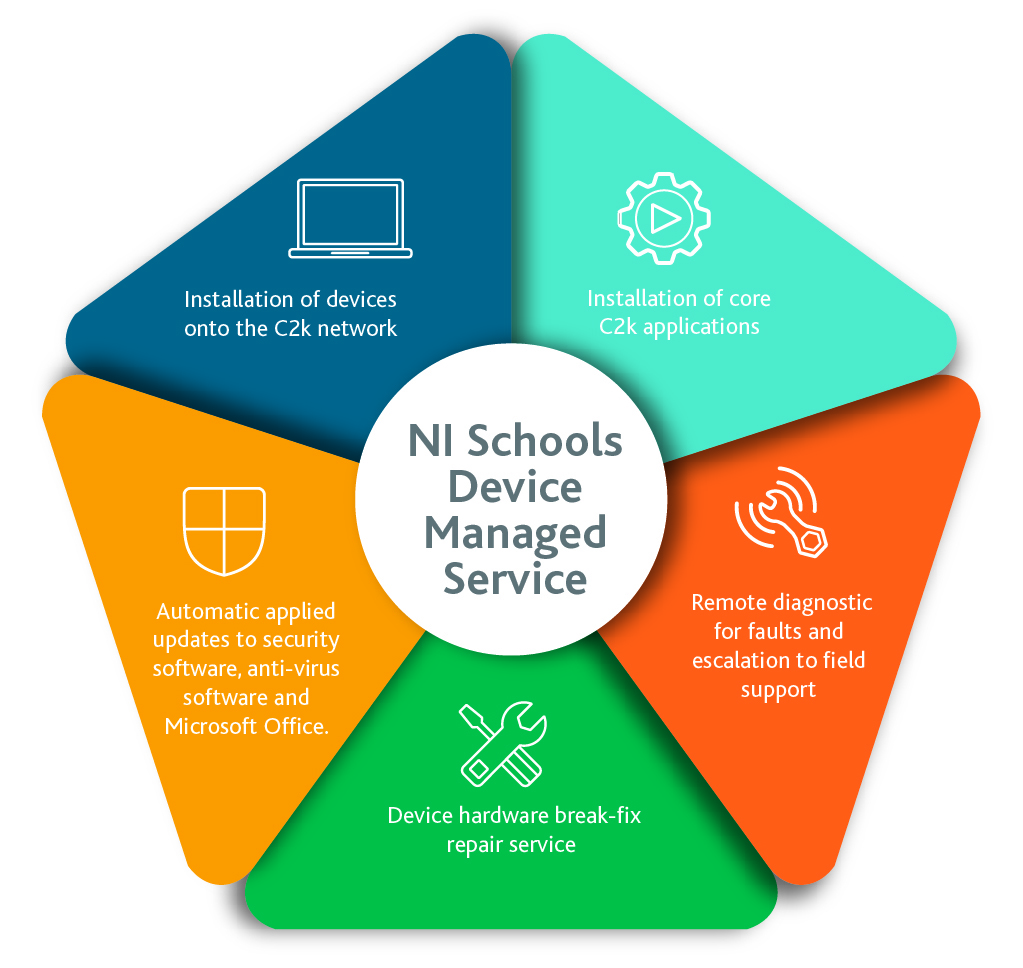 Benefits of the NI schools managed service on devices
Cost-effective – the total cost of ownership is reduced with the added value features of the managed service compared to purchasing from a retail distributor
Simplified – all school devices have instant access to all C2k services and applications once installation is complete, meaning a new set of classroom devices or IT suite is available for students quickly.
Hassle-free – if a fault occurs, the repair is taken care of by those who know the C2k network best and minimises the disruption to teaching and learning.
Continuous – the devices are automatically and continually updated, providing access to the latest online security, operating systems and applications for students.
No hidden charges– the managed service is one-off, with no annual fees for the duration of the C2k contract.